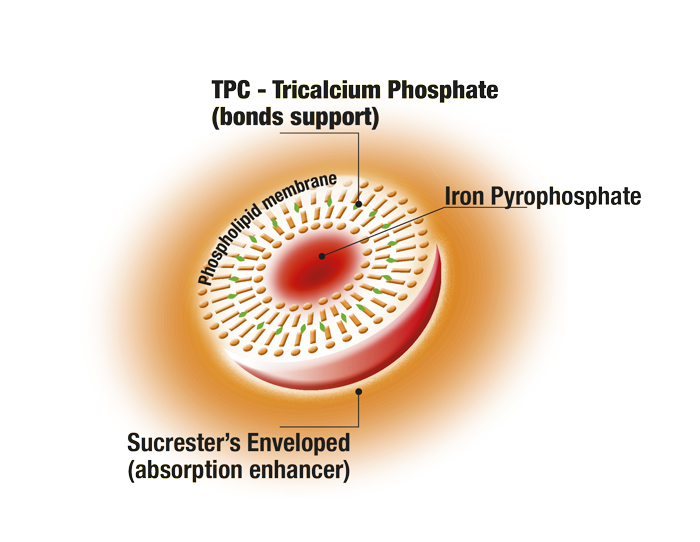 Sucrosomial Iron
SiderAL® r.m., using the sucrosomial technology, overcomes tolerability and bioavailability issues of traditional iron salts offering important adavantages to iron therapy.
SiderAL® r.m. is incorporated in an innovative sucrosomial membrane allowing the Iron Pyrophosphate to pass undamaged the gastric acid environment. For its sucrosomial style structure, SiderAL® r.m. is not harmful to the gastrointestinal mucosa and it is absorbed directly into the bloodstream through the intestine. For this reason it can be taken anytime of the day with no side effects.
Our studies carried out to evaluate SiderAL® r.m. confirmed higher absorption and bioavailability compared to ferrous sulfate.
Advantages of SiderAL® r.m.
Clinically proven efficacy
High absorption and bioavailability
Excellent tolerability
No toxicity
Does not interfere with the absorption of other nutrients
No pro-oxidant effects
Does not color the mucous and stools
Suitable for celiac consumers and vegetarians
Suggested Applications
Dietary supplements: gelcaps, capsules, sachets.
Functional foods: UHT Milk, beverages.