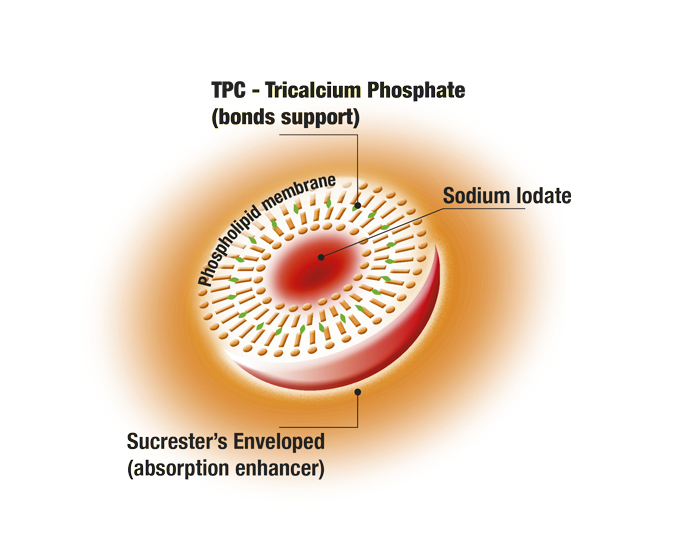 The first Sucrosomial Iodine
Ultraiod is incorporated in an innovative sucrosomial membrane allowing sodium iodate to pass undamaged the gastric acid environment. For its sucrosomial structure, UltraIod does not react with intestinal mucosae and it is absorbed directly into the bloodstream through the intestine. For this reason UltraIod can be taken any time of the day without side effects.
UltraIod shows a faster and higher absorption of Iodine compared to Potassium Iodine.
Advantages of UltraIod
Excellent Bioavailability
Maximum Absorption
High efficacy
Optimal Palatability
Gluten-free
Suggested applications of UltraIod
Food Supplements: gelcaps, capsules, tablets, sachets.
Functional foods