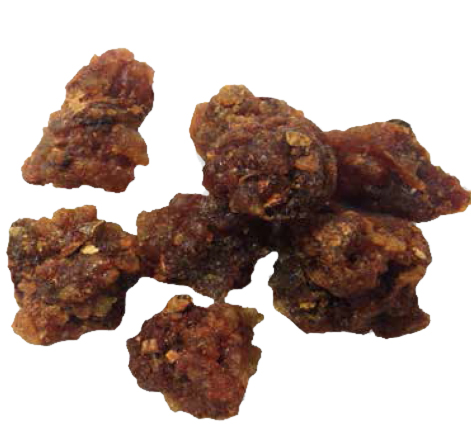 The most powerful natural anaesthetic
Myrrh (Commiphora molmol) is an aromatic natural gum secreted by the bark of a shrub of the Burseraceae family that grows spontaneously in Somalia.
The sesquiterpenes present in myrrh have an extremely powerful systemic anesthetic and local analgesic effect besides the strong antiseptic and antibacterial activity against certain pathogens such as Escherichia coli, Staphylococcus aureus, Pseudomonas auriginosa e Candida albicans.
Oil-based and Hydroglyceric Myrrh extracts
After years of deveopment Alesco has completed an analytical method in which to find out the sesquiterpenes with a local anaesthetic action (AST) and has chosen the best methods of extraction to obtain a product high in AST.

Hydroglyceric Myrrh Extract
Advantages
Antiseptic against fungi (Candida albicans) and bacteria (Pseudomonas aeruginosa, Staphylococcus aureus, Escherichia coli

No side-effects

Suitable for all application
Suggested applications
Food supplement: syrup and candies

Cosmetics

Medical devices: oral spray
Oil-based Myrrh Extract
Advantages
Analgesic and anesthetic properties

Systemic and local effects

No side-effects

Suitable for all application
Suggested applications
Dietary supplements: softgel, capsules, tincture

Cosmetics

Medical devices: medical drops